Deluxe Pine Nuggets
Pure Pine Deluxe Bark Nuggets 30-80mm
Our premium pine bark nuggets, these deluxe nuggets are a beautiful, high quality, chunky nugget of pure British pine bark, graded from 30mm to 80mm, they are 100% bark with the lowest content of fines and or white wood of any bark product on the market.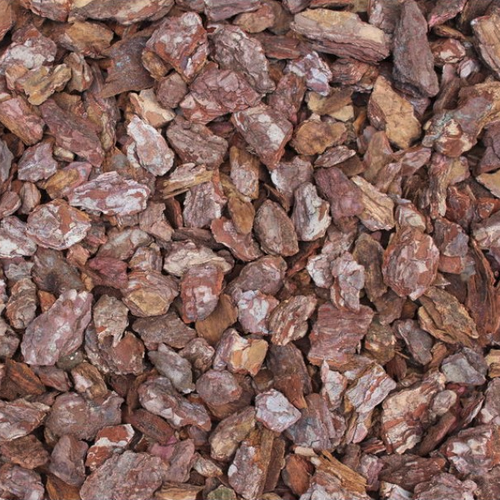 The carefully selected, larger nugget size means that not only do these deluxe nuggets look amazing but will also last approximatley 50% longer than other pine nugget products and twice as long as any smaller or spruce based barks.
Recomended Usage
Deluxe Pine Nuggets create a beuatiful long lasting decorative mulch for use where longevity and visual impact is required.  Pine bark mainatins its attarctive reddish brown colouration for many years unlike other barks which face or turn alomost black after a short period of exposure.
These nuggets are also play area certified to BSEN 1177 meaning they are also perfect for use in play areas as an impact absorbion safety surface, they will last longer than almost any other play bark due to the chunky size and lack of fine particles.
Buying Deluxe Pine Nuggets
We supply these premium nuggets in 1m3 (1000 litres) bulk bags as well as in bulk loads (15m3 upwards).  Delivery is available nationwide with short notice, often available delivered next day.
Buy deluxe bark nuggets online in 1m3 bulk bags
or call our sales team on 01785 850 653 for a quote.