Pine Play Nuggets 30-60mm
Premium European Pine Playground Nuggets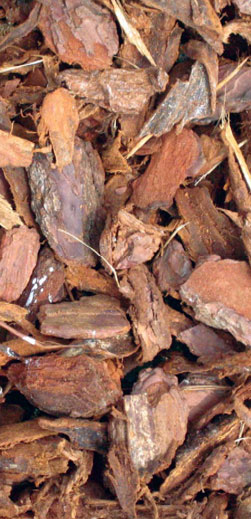 Our premium pine play bark, very durable, chunky and decorative, these play nuggets are our longest lasting play grade bark.  Play Nuggets are a deep reddish brown in colour and are clean and free draining, producing a safe and clean play surface year round.
Minimal white wood content of less than 5% (by volume), with a 90% particle size in the range of 20mm to 50mm and free from fines.  This Play Bark is ideal for use as a play grade surface where quality matters or as a premium decorative bark mulch.  It is suitable for use under most playground apparatus and looks great in either domestic or commercial situations.
Availability 
Available in Bulk Loads of up to 90m3, 80 ltr bags and 1m3 Bulk Bags
Technical Specification
Conforms to BS EN 1176 having been tested under the BS EN 1177 process. Critical fall height of 1.3 metres at an application depth of 100mm and over 3 metres at an application depth of 300mm.  Conforms to BS 7188-1998 Ease of Ignition.
Buy Online in Bulk Bags and Pallets
or Call Us for a Bulk Load Quote on 0871 971 0988